On behalf of the Board of Directors and Staff, we are excited to announce that Dr. Mike Herndon will be joining the Health Alliance for the Uninsured as our new Medical Director.  Dr. Herndon brings a wealth of experience and expertise to improve the health and well-being of our most vulnerable Oklahomans. His leadership will bring innovation in advancing our mission of providing access to healthcare to those who would be unable to obtain it.  Our goal is that someday every Oklahoman will have a primary care home and access to the medical care needed for healthier individuals, families, communities and state.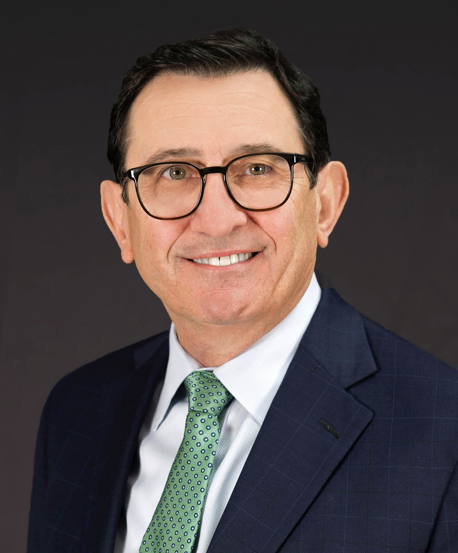 We are grateful for the many years of service of our current HAU Medical Director Dr. Janet Miller. Words cannot express how much we have appreciated her leadership. Dr. Miller is has been a steadfast, knowledgeable and committed team member. We love working with her! Dr. Miller will be continuing to serve at SSM Health as a tremendous healthcare professional in practice and also as she trains up the next generations of healthcare providers. She is doing very important work professionally and with her family.
Mike Herndon, D.O., served as Chief Medical Officer at the Oklahoma Health Care Authority (OHCA), the administrator of SoonerCare (Oklahoma Medicaid) from May 2016 to December 2021. Prior to this, he served as the Sr. Medical Director at OHCA. Before stepping into a career in administrative medicine, Dr. Herndon worked for 20 years in private practice as a family physician.
At OHCA, Dr. Herndon led several significant agency initiatives. He designed and directed the agency's Disease Management Program and managed the Adult Medicaid Quality Grant, among others. Dr. Herndon developed and implemented the SoonerCare Pain Management Program, designed to assist practices with the application of evidence-based and standard-of-care treatment strategies for SoonerCare members treated for chronic pain.
Dr. Herndon has served on numerous medical and civic committees and boards including two years as chairman of the Oklahoma Foundation for Medical Quality. He currently serves on the Board of Governors for PCORI (Patient-Centered Outcomes Research Institute) and chairs its Engagement, Dissemination and Implementation Committee. A trusted expert in his field, Dr. Herndon served as chair of the Oklahoma Prevention Leadership Collaborative Prescription Drug Planning Workgroup, an initiative of Governor Mary Fallin to reduce prescription drug abuse in Oklahoma.
Additionally, Dr. Herndon is the founder of two free community health clinics in the Oklahoma City area – the Hope Center in Edmond and the Lighthouse Medical Clinic in Oklahoma City.
Dr. Herndon earned his medical degree from the Oklahoma State University College of Osteopathic Medicine and is board certified in family medicine.
Sincerely,
Dr. R. Murali Krishna
HAU Founder and Board President